Self-Assessment
Self-assess personal learning
The Quality Learning Capacity Matrix can be used to plan and monitor your learning as you seek to apply the philosophy and tools to your own personal context.
Each of the rows of the matrix detail specific capacities to developed. The levels of learning are:
Information: I have heard of this and can answer simple questions about it
Knowledge: I can explain this in my own words and relate it to other things
Know-how: I can apply this and know when to do so
Wisdom: I know why this is so, can apply it to new situations and can teach others
Record in the evidence column how you can demonstrate and defend your self-assessment.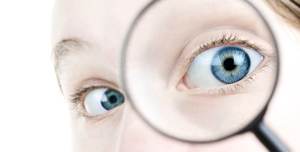 Download the Quality Learning Capacity Matrix.
Learn more about the Capacity Matrix.
Self-assess organisational learning
The Quality Learning School Self-assessment allows you to:
engage in dialogue to improve student learning and school performance
evaluate your school's application of the Quality Learning philosophy
measure progress in organisational learning and application of Quality Learning
identify strengths and opportunities for improvement to inform planning and set priorities
The School Self-assessment is structured around the 12 Principles of Quality Learning. For each Principle, a matrix is provided. Each column describes key aspects of the Quality Learning principle applied to the school and classroom. The rows describe different levels of application: Limited application, Early application, Becoming routine, Embedded.
Download the Quality Learning School Self-Assessment.
A School Self-assessment is intended to be undertaken in small (3-5 member) stakeholder teams. Individual team findings can be collated into a whole-school perspective.
Agreeing to a rating allows you to repeat the self-assessment to measure progress over time.