Consulting
Your school, district, department or organisation is unique.
We tailor our support to meet your requirements. We help you build capacity in knowledge and know-how to affect positive and sustainable change. We can come to your site to provide support.
School Systems

We build system capacity to apply practical tools and methods
to lead improvement, while providing support to address specific areas of need.


Systemic implementation of the Quality Learning approach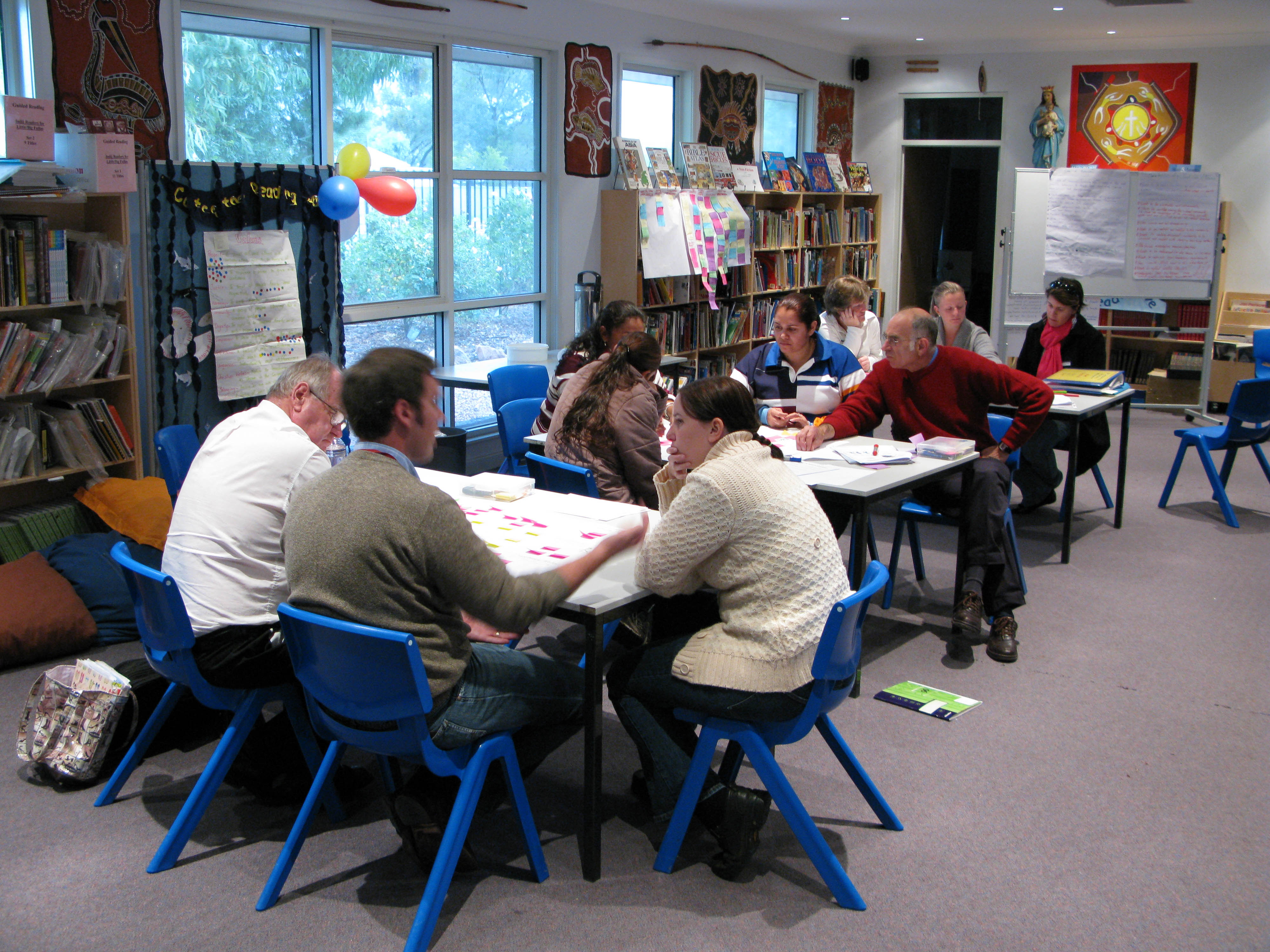 We have extensive experience in the design and delivery of system-wide change management strategies, focussed on school improvement using the Quality Learning approach.
Specifically, we worked collaboratively with state departments of education to introduce Quality Learning to schools and preschools across:
Victoria - Quality in Schools (1997 - 2002)
South Australia - Quality and Improvement in Schools and Preschools (1999 - 2003).
Collaborative design and delivery of system-wide interventions is one of our core competencies.
School validation and school review
For four years to 2015, QLA was the external Lead Validator for the Education and Training Directorate in the ACT. In this role, we were responsible for:
detailed design of the validation process
documentation of the process and associated guidelines, flowcharts and templates
briefing school leaders on the process and requirements of validation
training validation panels
supporting panels and the directorate through the process
assuring the quality of the final school external validation reports
providing a report to the Director General at the conclusion of each cycle, identifying themes and trends, and providing systemic commendations and recommendations.
We have also undertaken reviews of individual schools in accordance with system guidelines and requirements.
School planning
QLA has provided ongoing support to the ACT Education and Training Directorate as it has developed and refined its processes for school planning and improvement. We have provided support for the process design and documentation, as well as providing training for school leaders in use of the planning process.
Schools and networks of schools

We work with you to craft evidence-based solutions
that address the root causes of your challenges and issues.
Today's solutions do not become tomorrow's problems.


Purpose, Vision and Values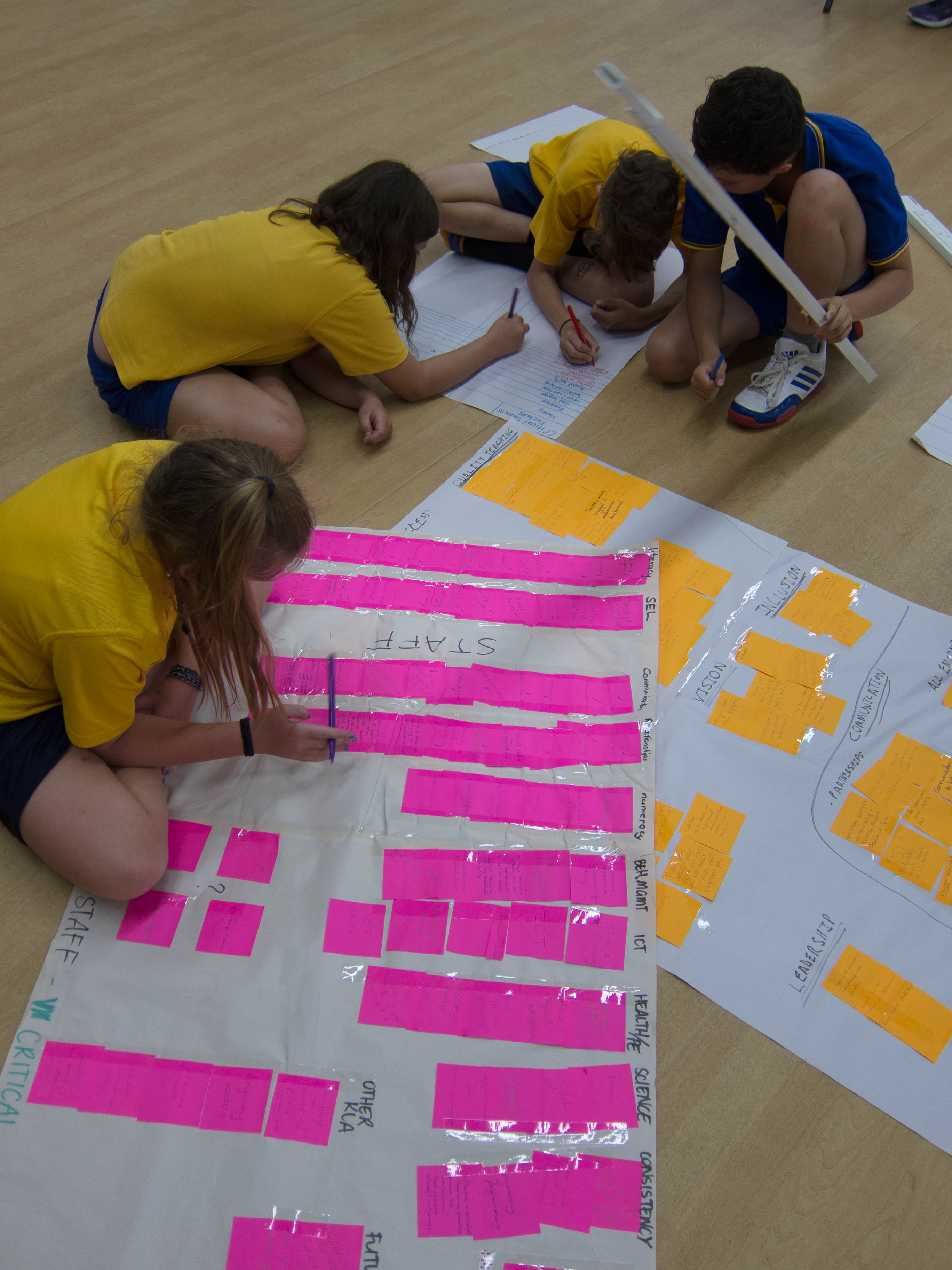 We have worked with many schools to engage the community - students, staff, parents and community members - in a structured process to determine a future direction for the school.
This process involves collecting and analysing the input of each stakeholder group to determine statements of purpose (or mission), school vision, desired values and behaviours, and an aspirational graduate profile. The findings are sometimes documented as a System Map.
You can watch videos of this process at a suburban South Australian High School and a NSW rural primary school.
Team-based school improvement
The Plan-Do-Study-Act cycle of learning and improvement can be applied to any situation requiring improvement. We work with schools to use this process to address school-specific issues. While studying the situation and planning improvements, team members also build capacity in the Quality Learning philosophy and tools.
We normally work with teams comprising school leadership and staff. We also work with students as can be seen in this video of student school improvement teams at Hallett Cove R-12 School in South Australia.
Stakeholder Needs and Perception Analysis
School have engaged us to explore the needs and perceptions of key stakeholders, primarily parents.
In consultation with the school, we conduct focus groups with a (stratified random) sample of parents to identify their needs regarding their child's education. These needs are then used as the basis for determining the perceptions of parents and potential parents with respect to these needs. The relative importance of each need is rated along with perceived performance. This aligns improvement priorities with the needs of the school community.
Using data for improvement
Schools call upon QLA for assistance determining meaningful measures - at the school, faculty, classroom and individual levels. We have supported schools to develop and implement a robust framework of performance, perception, process and people measures.
Clarifying roles, responsibilities and accountability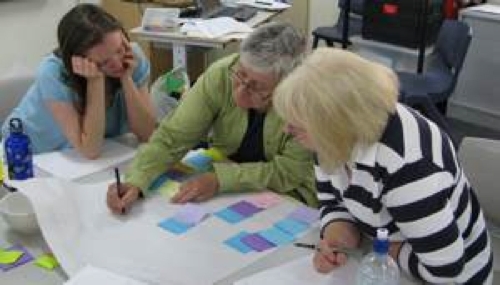 We support schools in ensuring a firm foundation for professional dialogue and accountability. Our approach minimises risk and facilitates continual improvement. We have assisted schools to establish processes and policies that are accessible to all who need them.
Contact QLA to discuss your needs and how we might support you.
.
I am excited by the thought that I can now be an active force to change things in my classroom.
This has probably been the most useful professional development I've ever done,
because it focuses on finding solutions together, not making excuses.
I'm very excited to start meaningful dialogue with my kids to, as a team,
work to solve these problems and get down to the business of learning.
Thank you for better equipping me to do what I became a teacher to do.
Lesley Backlay, Moree Secondary College, NSW.