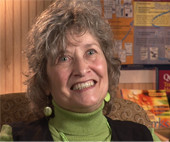 Drive out fear!
The Leander Independent School District in Texas USA has worked hard to build and sustain trusting relationships. In order to achieve this they have focused upon Demings advice to Drive Out Fear. Everyone can discuss what is going well and what can be improved.
This clip is from Case Study 041.




All prices are shown in Australian Dollars including GST.
Most resources on this website are free. For some resources, such as this, we require you to register so that we may keep you informed of Quality Learning news and new resources. Should you choose, you will be able to opt out of our communications at any time.