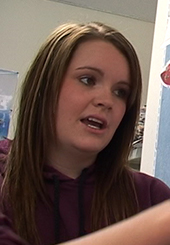 CSV025 Whole school approach to Quality Learning – High School
Case Study Video 025. Seaford 6-12 School adopted the quality learning approach to improve student engagement and learning.
Seaford 6-12 School is a large purpose-built middle and senior school situated in the southern suburbs of Adelaide, South Australia. In the decade since it was established, the student population has grown to nearly one thousand.
The school commenced its Quality Learning journey in 2000. In March 2007 the school was awarded the prestigious Medal of Distinction as the most outstanding Best National Achievement winner in the 2007 Australian Government National Awards for Quality Schooling in recognition of their improvement efforts.
This video shows how the school is:
Increasing student engagement and learning
Developing a whole school approach to continuous improvement
Collecting data to demonstrate improvement
Planning to continue their learning and improvement journey.




All prices are shown in Australian Dollars including GST.
Most resources on this website are free. For some resources, such as this, we require you to register so that we may keep you informed of Quality Learning news and new resources. Should you choose, you will be able to opt out of our communications at any time.