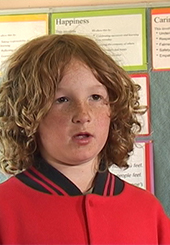 CSV024 Whole school approach to Quality Learning – Rural Primary School
Case Study Video 024. Romsey Primary School adopted a whole-school approach to quality.
Romsey Primary School in rural Victoria has developed a whole-school approach to quality improvement. This includes:
All staff and students using quality improvement tools and the Plan-Do-Study-Act (PDSA) cycle to affect improvement
Establishing a comprehensive system with school policies, processes and supporting documents available to all staff on the intranet
The school being recognised by the Department of Education for its Performance Development Culture
Devoting the first week of each school year to establishing a quality learning environment in every classroom across the school.
Additional details are available though these extended clips on our YouTube site:




All prices are shown in Australian Dollars including GST.
Most resources on this website are free. For some resources, such as this, we require you to register so that we may keep you informed of Quality Learning news and new resources. Should you choose, you will be able to opt out of our communications at any time.