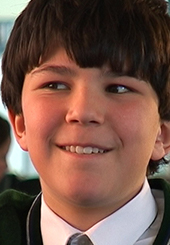 CSV023 Quality Learning in Year 7
Case Study Video 023. Over 150 Year 7 students learn together in the open-plan environment, where they are responsible for their learning
Mordialloc College commenced its Quality journey in 2001. Five years later, with support of the Victorian Government's Leading Schools Fund, the College established the Quality e-Learning Centre for junior students.
This video was filmed during its first year of operation. Over 150 Year 7 students learn together in the open-plan environment where they are responsible for planning, designing and tracking their own learning experiences, using the Quality Learning approach.
The College wash Highly Commended for its Year 7 program in the 2007 Australian Government National Awards for Quality Schooling.
Additional details are available on specific aspects of the Mordialloc experience in the following clips on our YouTube site:




All prices are shown in Australian Dollars including GST.
Most resources on this website are free. For some resources, such as this, we require you to register so that we may keep you informed of Quality Learning news and new resources. Should you choose, you will be able to opt out of our communications at any time.