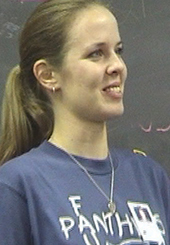 CSV012 Using a quality learning approach to address behaviour management in year 4.
Case Study Video 012. This is the story of a first year teacher using quality learning concepts and tools to address poor student behaviour.
Angie Lane was a first year teacher in a large elementary school in Leander, Texas, USA. Faced with a very difficult grade 4 class, Angie became increasingly frustrated and demoralised. Fortunately, she sought assistance from her Principal, Vicki Price. This case study shows how they worked with the students applying Quality tools to create an improvement storyboard to address the situation. The results were dramatic. The students developed deep insights into the importance of accepting responsibility for their actions and exercising self-control. The outcome was a much more enjoyable and productive classroom.
Most of this case study was captured during a visit to the school as the class was completing the storyboard. The students describe what they did together and the insights they gained.
During a return visit to the school many months later, Angie, Vicki and the students were interviewed and share their reflections on the process.
Quality Learning Australia is grateful to the Leander Independent Schools District, Texas, USA for allowing us to share their story.




All prices are shown in Australian Dollars including GST.
Most resources on this website are free. For some resources, such as this, we require you to register so that we may keep you informed of Quality Learning news and new resources. Should you choose, you will be able to opt out of our communications at any time.